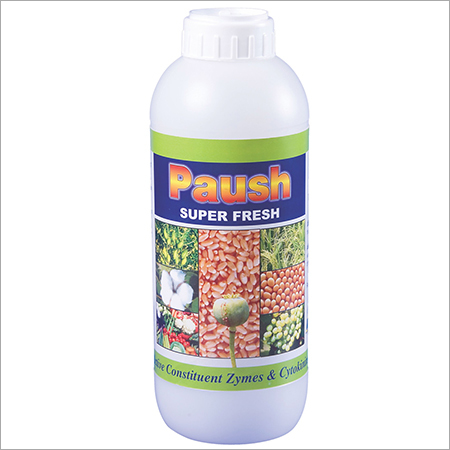 Paush Plant Growth Promoter
Product Code : 09
Product Description
It is highly quality of plant growth promoter. Paush helps in proper growth of the plant and crop.
Chemicals Composition
Amino acid : 12%w/w
Cytokines : 5%w/w
Diluents Buffer :
Adjuncts : 83%w/w
Total :100%w/w
Recommended Crops
Cotton, Vegetable, chilly, Soya bean Potato, sunflower, Ground nut, Banana ,Mango, Grapes, Lemon, Orange, Wheat, Chiku, Sweet Lemon etc. For all the crops
Benefits
To increase plant growth & flowering
To control soil pest .
To control harmful soil fugues &bacteria.
It is very good source of essential macro & micro elements, growth regulator like cytokine& vitamin required for growth & development of crop as well as yield of crop produce.
To increase fruit size & yield in fruit &vegetable
It activates and stimulates the beneficial microbial and bacterial population.
Dose
2ml in per liter of water.
Packing available
250ml, 500ml & 1liter.