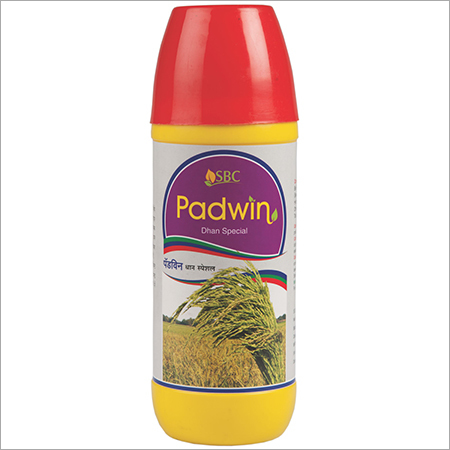 Product Description
It is developed as a nutrition product based on bio technological methods. It act as a nutritional supports during critical stages of plant growth by providing essential nutrient in easily available form.
Chemical composition
Combination of L-cystein: 80%w/w
Derivatives of Folic Acid : 5%w/w
Other Ingredients :15%w/w
Total : 100%w/w
Recommended Crops
Padwin is special for paddy
Benefits
Increase the percentage of productive tillers.
Increases the grains size and weight and promote timely maturity.
-Initiates profuse flowering and helps in the filling of grains till the top of the Panicle.
Activates photosynthesis and increases the percentage of chlorophyll.
Helps the plant to overcome stress
Dose
30-40 ml in 15liter of water.
Packing available
250ml,500ml,1liter