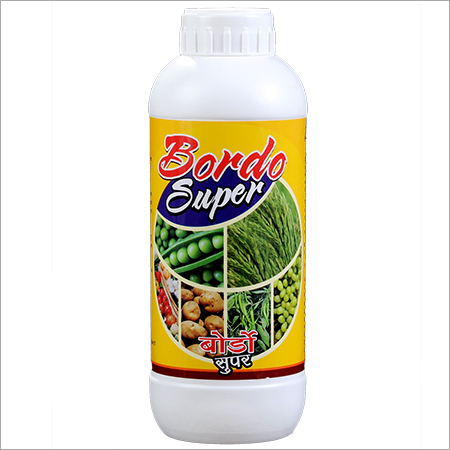 Product Description
Bordo Super is a unique product used for the control of fungicides as well as other crop diseases.
Recommended Crops
Cotton, Paddy, Potato, Cotton, Soya bean, Vegetables, Chilly, Sunflower, Groundnut, Mangoes, Orange, Sweet lemon, Lemon, Pomegranate, Chiku etc.for all the crops.
Benefits
It promotes flowering & increase the yield..
It increases crop quality and quantity.
It improves soil quality with subsequent uses
It improves seed germination and plant growth.
It increases the activity of other beneficial root zone
It helps the plant to overcome stress.
Time of Application:-
Bordo Super should be used at the rest time of the crop and before the opening of the new eye buds. When crops due to pre attached and post affected from fungal disease.
Dosage & Application:
1- Mix 1 liter Bordo Super is 150-200 liter of water to spray over crops.
Packing available
250ml,500ml,1litre.