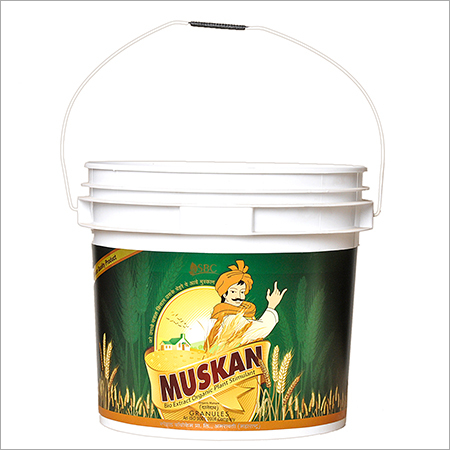 Muskan Bucket (Granuals)
Product Code : 21
Product Description
It is a granular Bio Organic Plant Growth Stimulant and yield booster derived from natural resources. Absorbed through the roots, it enhances the sun rays absorption capacity (Photosynthesis) of the plants. It improves the health of crops , which gives amazing increase in their productivity and quality.
Chemical composition
Humic Acid : 40%
Ascorbic Acid : 5%
Cold Water Kelp Extract : 25%
Amino Acid : 10%
Thiamine : 6%
Alfa Tocoferol : 1%
Filler : 13%
Total : 100%
Recommended Crops
Wheat , Paddy ,Sugarcane , Chillis, Oil seeds, Fruits and Vegetables etc.
Dosage
Recommended dosage for Muskan is 2kg per Acre.