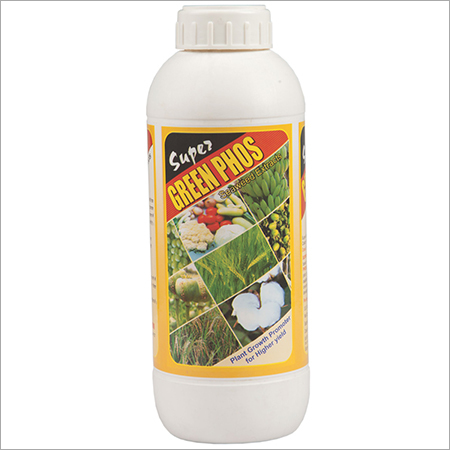 Green Phos
Product Code : 06
Product Description
It is developed as a nutrition product based on bio technological methods. It act as a nutritional supports during critical stages of plant growth by providing essential nutrient in easily available form.
Chemical composition
Seaweed extract : 85%w/w
Hydrolyzed : 10%w/w
Other Ingredients : 5%w/w
Total : 100%w/w
Recommended Crops
Cotton, Soya bean, Vegetables, Banana, Graphs (fruits ) Paddy,Wheat,Tea,etc used on various crops.
Benefits
It helps crops to overcome stress during critical growth stage fruits developments etc
It improves quality & yield.
Promate plant growth by stimulating cell division
Compatibility
Compatible with most of all pesticides/fungicides.
Dose
2ml In per liter of water.
Packing available
250ml,500ml,1litre.