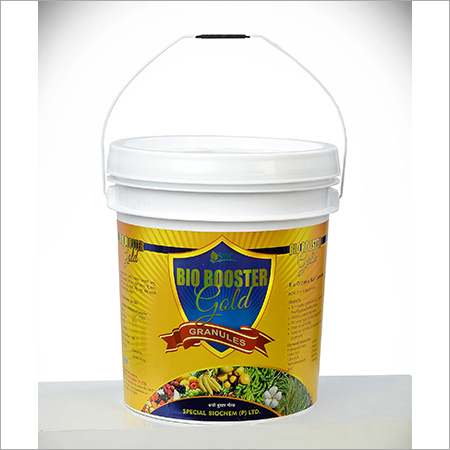 Bio Booster Gold
Product Code : 23
Product Description
It is an effective PGP(Plant Growth Promoter) & gives an improved yield to the plants.
Chemicals Composition
Hydrolyzed Protien : 3%w/w
Humic Acid : 3%
Fulvic Acid : 3 %w/w
Bentonite Granuals :88 %w/w
Benefits
Increase germination , promotes healthy growth of the shoots.
Initiates profuse root zone.
Increases water holding capacity of soil.
Improves soil fertility.
Improves activities of beneficial microorganisms.
Recommend Crops
Cotton, Vegetable, chilly, Soya bean Potato, sunflower, Ground nut, Banana ,Mango, Grapes, Lemon, Orange, Wheat, Sweet Lemon.etc. for all the crops.


Dose
5 to 10 kg per Acre.