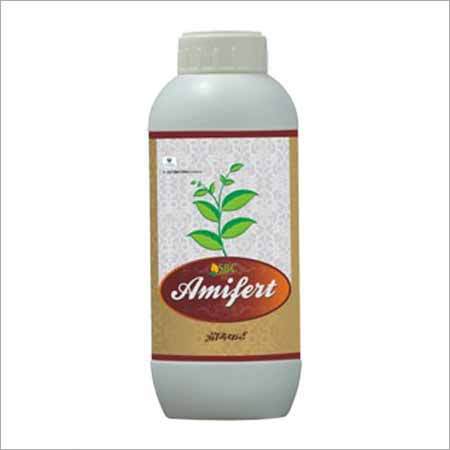 Amifert
Product Code : 19
Product Description
Amifert
Amifert incorporates essential micronutrient with amino acid in a right amount that ensures balance nutrition for healthy growth & development of plants. It is compatible with all most all spraying agrochemicals.
Content: It is different in every state. Mix Micronutrient Fertilizer enriched with Amino Acid Complex.
Benefits:
Better uptake of macronutrient.

Supports better quality of fruits.

Reduced flower drops and provide better yield.

Improves the quality of plants to fight against pest & diseases.

Helps plants to resist drought.
Recommended Crops:
Rice, Wheat, Maize, Sugarcane, Sorghum, Pigeon Pea, Cotton, Safflower, Soyabean, Sunflower, Groundnut, and all Vegetables & Fruits Crops.
Dose & Application:
5 ml Amifert in 1 liter water and spray on plants.
Packing Available: 100 ml, 250 ml, 500 ml and 1 liter.